Event carparking & Traffic management.
SEP events park cars on a grand scale at large events throughout the UK. They take great pride in the logistics of people self parking their cars and making sure the whole experience is friendly and pleasant. This is the 3rd generation of website I have designed for them and the've always avoided the usual 'corporate solutions' graphic style and gone with a jolly 'playmobile' look, the site went live March 2012.
The website is split between a client site and staff site and along with showcasing what they do, it functions, by linking to SEP's database  as a recruitment tool for casual workers who want to work at any given event either in their local area or throughout the UK.
"SEP Events have worked with Julian at Chihuahua Design for the last 8 years. Our website is very important as not only does it allow customers to see the services we offer, it is also plays a crucial part in our recruitment process as we employ hundreds of casual staff at events up and down the country.  The little brightly coloured cars, whizzing in and parking are our 'signature' and we love them!" – Nicola Rodgers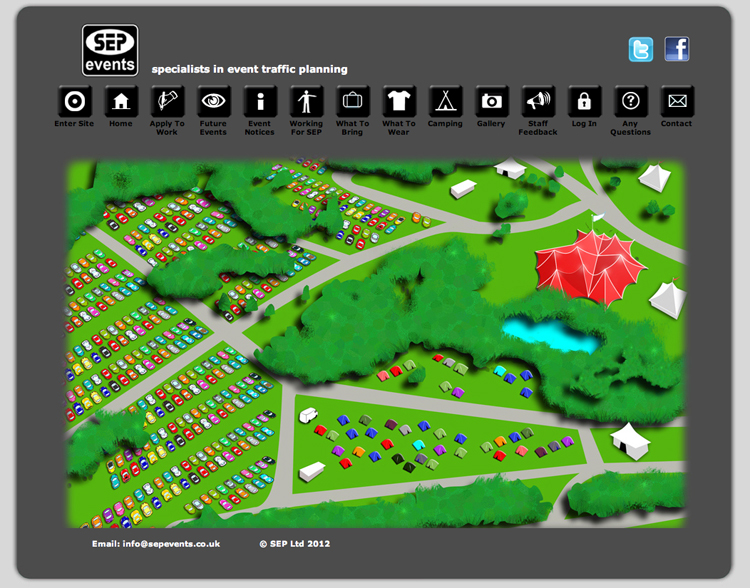 I created and animated these vector cars in Flash they've sat on the site for a few years now, I think its a 'Marmite' thing, you love them or they drive you mad….but, lighten up eh.

The first banner very 'playmobile'.